About Champagne Reflections - Your Trusted North King County or Snohomish County Cleaning Company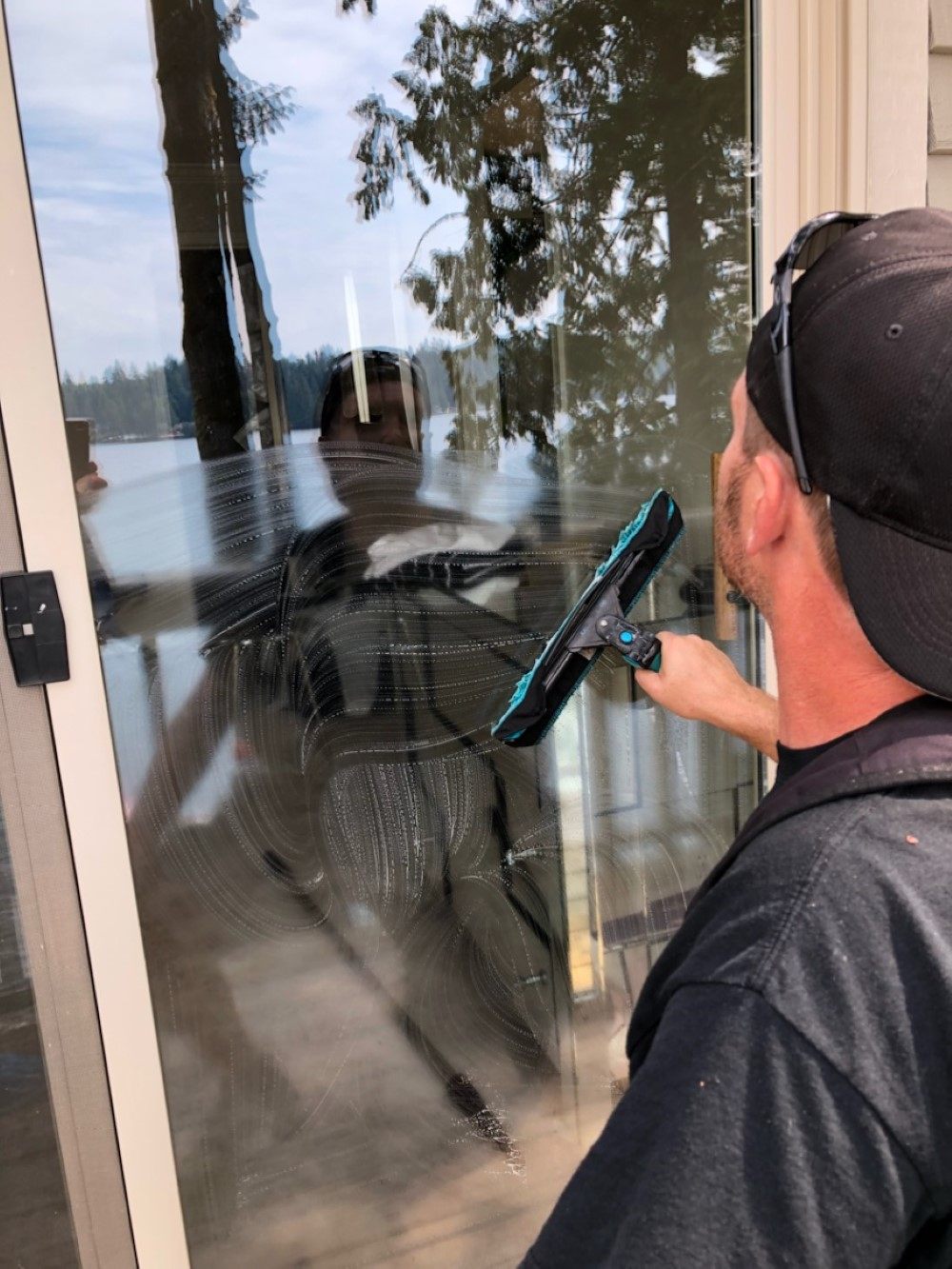 Champagne Reflections is still North King County or Snohomish County's first choice when it comes to cleaning professionals. With a deep bench of cleaning services, we go above and beyond customer expectations.
If you have a champagne budget but a power drink pocketbook, look no further. Known as the window washing pros with the expertise and knowledge for over three decades, let Champagne Reflections prep your house for summer and give it the pressure washer treatment it deserves.
If it's a heavy-duty and deep cleaning you're looking for, our cleaning experts have the equipment to get the job done. Armed with an armory of machines designed to remove even the most stubborn stains, our team has been expertly trained in the process. Damaging your home is a horror story we want to prevent, and with the Champagne Reflection pros behind the tools, we'll get the job done properly and danger-free.
While window cleaning can present height headaches and awkward arm strain, allow us to take that burden off of your hands where simple glass cleaner can't reach. We'll remove dirt, grime, and build-up to keep you and your family out of harm's way.
When you call on one of our team members, you'll quickly understand that Champagne Reflections' primary mission is customer satisfaction as we continue to be your number one provider for all of your cleaning needs.
Our core values are simple. Combining stellar service and customer satisfaction, we are building a community of homeowners who take pride in their residence and are excited to spread the word to their neighbors. With Champagne Reflections you receive:
Competitive and Upfront Pricing from our family to yours where we'll never use high-pressure sales tactics
Industry leaders who are professional and educated on up-to-the-minute industry practices with cutting edge cleaning methods
Respect for your Property from our power washing contractors with attention to detail and exceptional quality workmanship
A visit from Champagne Reflections is a reminder that we value the quality of our workmanship, and we continue to service our customers with the same integrity, trust, and pride that has kept us thriving for several years.
Let Champagne Reflections revitalize your North King County or Snohomish County home with premier pressure washing and window cleaning. We're not just servicing your residential and business needs, but building long-lasting relationships.