Champagne Reflections: Bothell's Premier In Window Cleaning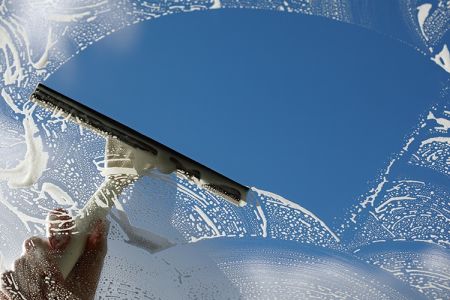 It happens when you least expect it and usually when the company is on the way over to your Bothell home. You open your blinds, you're greeted by the grimy glass, and the only thing to do to save face is to call on the window cleaning experts to get them cleaned fast!
With all you're up against in your day-to-day life, window cleaning is the last thing on your list, and the one chore you've continued to put off. No problem. With our team of experts in Bothell, window cleaning will be the best thing you can do for your home because clean windows:
Allow natural light into your home and saves you money on your electric bill
Increases your property value and curb appeal
Prevent further damage and expensive replacement
Using a gentle soft wash technique, our service professionals in Bothell will restore your windows to their original luster by removing stuck-on dirt, grit, and grime that collect in the corners and window sills.
Clean windows go hand in hand with clean gutters. If the very thing protecting the exterior of your Bothell house is compromised, then your windows suffer.
Gutter Cleaning Prevents Roof Damage and Landscape Flooding
If window cleaning is last on your list, then gutter cleaning is probably a close second, but just as crucial.
Safeguard your family from the dangers of overstuffed gutters by calling the Bothell gutter cleaning pros at Champagne Reflections.
During the rainy seasons, dirt, debris, and leaves gather in your gutters, causing an overflow of runoff and mud that settles on your home's exterior and inside your window wells. A good gutter cleaning will:
Improve drainage and remove water flow from pooling on your shingles
Prevent overweight gutters from damaging your roof
Stop expense water leaks from damaging the interior of your home
Clogged, damp gutters may also be an inviting home to carpenter ants, mosquitoes, and even rodents. Soft, mush leaves and tangled twigs make great nests, so if these pests are living in your gutters, there's a good chance they might make their way into your home.
You may want to clean your gutters up to four times per year if you have a lot of trees near your house. No matter what service you may need for the health of your home, Champagne Reflections in Bothell can take care of it all.