A Window Cleaning Company That Will Make Your Windows Shine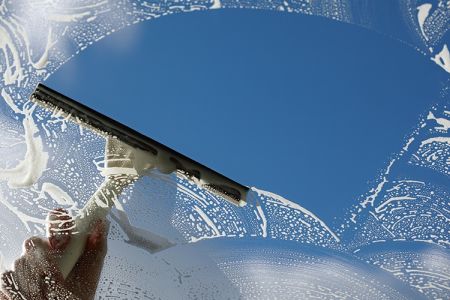 Clean windows can make for a happy homeowner, and if you delay your window cleaning for too long, your windows can become permanently damaged. There's good news for the folks in Sultan because Champagne Reflections is the company with the most reliable window cleaning professionals when it comes to servicing your home.
It's easy to forget about window cleaning. It's time-consuming, labor-intensive, and can be dangerous if you have to climb a ladder. You may just want a temporary fix and want to pull down the blinds. Don't despair! You need to hire window cleaning specialists that have a team of professionals standing by.
Serving the Lake Stevens area, you'll be able to sit at the kitchen table with a cup of coffee, read the paper, and enjoy the view while Champagne Reflections takes over.
As busy homeowners, window cleaning is probably the last on your spring cleaning list, but hiring us as your window cleaning company is important because:
Clean windows protect the glass from dirt and dust particles that can damage the surface.
Frequent window cleaning adds to curb appeal.
Saving money is always important, and clean windows allow natural light to come in, thus helping with your energy bill.
Imagine driving down the street with a dirty windshield. Your first inclination is to always clean your window. Your house is no different. Let our window cleaning company step in with the most modern equipment and a specialized detergent mix, which is not only safe for the environment, it's the most effective in the area. Our window cleaning methods will:
Help maintain your windows, so the dirt doesn't further damage the tracks.
Continue to let pure sunlight pour in, which allows for a happier mood.
Offer you, the homeowner, a sense of pride and ownership.
Not only just a window cleaning company, while the Champagne Reflection team is there, but we'll also check the rest of the house for additional needs. Gutter cleaning is one of our most requested services as clean gutters are directly related to keeping windows clean. Just remember, when your gutters clog and overflow, the only place for that dirt, algae, and leaf mold to settle is in your window wells and tracks. Let the experts take it from here.
There's so much to do around the house and, frankly, you shouldn't have to spend your weekends on the upkeep. Let the expertise of Champagne Reflections, known as the premier window cleaning experts in the Sultan area, take on the task, so you can relax.
---
Latest Project
Cleaning With Pure Water System in Snohomish County, WA 98258
Cleaning 3rd story windows with waterfed pole using pure water (dries spot free and keeps us off ladders more frequently!) Help maintain your windows, so the dirt doesn't further damage the tracks […]
Large Commercial Church exterior window clean in Snohomish County, WA 98204
Semi-annual Large Commercial Church exterior window clean. Help maintain your windows, so the dirt doesn't further damage the tracks. Continue to let pure sunlight pour in, which allows for a hap […]