Champagne Reflections: Duvall's Premier In Window Cleaning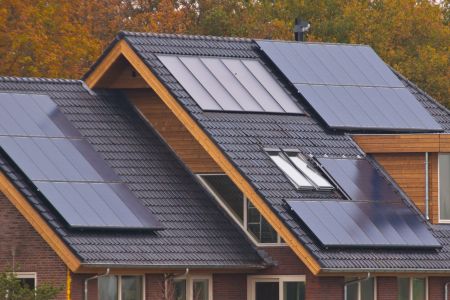 If there's anything that makes people happy in this world, it's sunshine. As nature's antidepressant, when the sun pours into your Duvall family room window, it starts your day off right unless those dirty windows are overdue for window cleaning.
Windows get dirty for a variety of reasons, and rain, wind, pollution are all part of the cause. When it's time for a professional window cleaning, look no further than Champagne Reflections.
With several years in the business of helping homeowners achieve exterior excellence, we've assembled the best pressure washing team in the Duvall area, and we're looking forward to serving your every need.
From window cleaning to solar panel cleaning our soft wash approach to customer care starts with only the finest detergents and modern machinery to get to those hard to reach spots when only a professional will do.
When your windows appear dirty, not only does it cloud your vision to the outside world, but it reflects on the exterior of your home. Dirty windows lower your property value and lessen curb appeal, especially if you're putting your house on the market.
You may not think about this, but clean windows can save you money in the long run. Opening up the shades and shutters in your Duvall home and giving your entire façade a good window cleaning will:
Prevent further damage and expensive replacement
Increase your property value and curb appeal
Allow natural light into your home and saves you money on your electric bill
The professionals at Champagne Reflections are trained in our gentle soft wash technique that restores your windows, cleans out the mold, muck, and mildew left behind by rain and wind and removes the grime that takes up residence in your window sills.
The same soft wash technique can be used on your sensitive solar panels.
Maximize efficiency and energy with regular solar panel cleaning
Congratulations on going green! Solar panels are such a necessary luxury in this day and age, so it's essential to keep them just as clean as your windows.
Hard to reach and even more challenging to clean, we've trained our team to handle the sensitive panels by utilizing gentle but effective detergents and soft washing treatments.
As a victim of rain and wind, solar panels are in the perfect position for dirt and grime to hibernate. The trouble is, dirty solar panels make for less effective energy output.
It's important to keep your Duvall solar panels clean and at Champagne Reflections, our solar panel cleaning service will:
Help with the solar panel's energy-efficiency
Remove any foreign particles that may compromise solar panels working properly
Keep the homeowner safe and on the ground by leaving the cleaning to the professionals
Safeguard your Duvall family from climbing ladders and navigating roofs by calling the cleaning pros at Champagne Reflections.