Champagne Reflections: Everett's Premier In Window Cleaning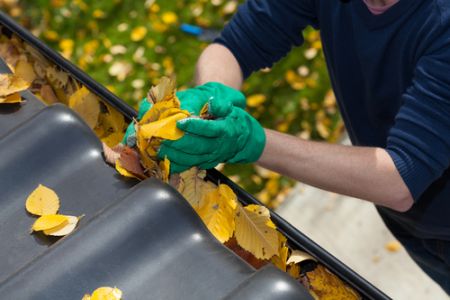 It's getting warmer and bike rides, pool time and picnics are calling your name. Why should you stay in your Everett home and clean windows when the professionals at Champagne Reflections have trained technicians standing by for all of your window cleaning needs.
Window cleaning is time-consuming and labor-intensive. Sure, you can maybe clean the inside of your window with a squirt and a paper towel polish, but what about the outside? The thought of positioning the ladder, removing the screens, and cleaning the tracks is enough to make you want to hop right back into bed.
Besides, do you want to get up on that ladder and clean those high windows? Safety comes first, and according to some reports, more than 90,000 people receive emergency room treatment from ladder-related injuries every year. Let the trained window cleaning specialists in Everett prevent potential injuries.
Call on our Everett window cleaning professionals to:
Bring the proper safety equipment to finish the job
Use the best machinery in the business
Provide satisfactory customer service
While we're there in your Everett home polishing your windows, allow us to check out the rest of your home for necessary maintenance that may fall through the cracks like house washing your entire exterior.
Raising curb appeal with window cleaning not only matters to you, the homeowner, but your Everett neighbors will take pride in the fact that you care about the neighborhood as a whole.
House Washing Heightens Property Values
House washing may sound like a foreign term, but when it comes to the exterior hygiene of your home, it will become second nature.
Regular house washing keeps your siding in healthy condition because the build-up of dirt, mold, and grime can cause irreversible staining or worse. By utilizing low pressure and environmentally safe cleaning products, our proven house washing process will effectively and affordably remove the build-up from the exterior of your home.
It's important to hire the professionals at Champagne Reflections to take care of your exterior because:
You may strip and dent your home and deck with the wrong rental equipment
You'll lose money when you have to shell out for repairs
You'll end up wasting your valuable time and do more damage
Our field pros are expertly trained and fully equipped and use the right equipment for each specific job. No two houses are the same, and between vinyl, stucco, and painted wood siding, the elements settle and attack in different ways. Therefore, Champagne Reflections has a tool for each task.
House washing services are often recommended to keep built-up dirt and grime from burrowing into your siding, and we have perfected the art of pressure washing.
With the highest quality, environmentally safe detergents, our quality workmanship will tackle the nooks and crannies and make your Everett house sparkle.