Champagne Reflections: Woodinville's Premier In Window Cleaning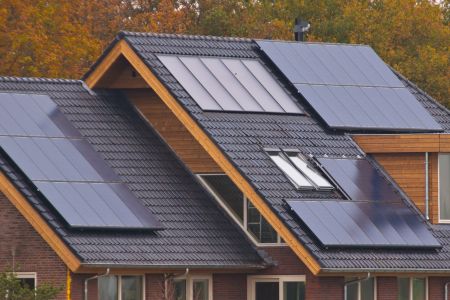 How many times have you sat reading the newspaper in your Woodinville kitchen table, looked over your reading glasses, and sighed heavily at your dirty windows? Let our window cleaning experts put your mind at ease with our trained staff ready to tackle your world of window cleaning.
Let's face it. The phrase "I don't do windows" was made popular for a reason. Window cleaning is not only a pain, but it's also labor-intensive, takes all day, and is usually a two-person job.
Climbing up a ladder to the second floor, while balancing cleaning products are for the birds, so let the Woodinville experts at Champagne Reflections take the reins and get the window cleaning done while you enjoy your weekend.
Our Woodinville window cleaning specialists will:
Save you money because clean windows help lower your electric bill
Show up with the best window cleaning equipment in the business
Lift the lint off your lackluster windows
When taking care of your window cleaning needs, Champagne Reflections uses the soft wash method to ensure that the integrity of your window remains intact while removing film, dirt, and grime. When it's time to address the tougher jobs in Woodinville, our pressure washing team is called in.
Remove concrete, decks and walkway stains with our pressure washing pros
Pressure washing can remove stubborn stains, oil slicks, debris, and grime from concrete, pavers, and walkways, and although it may seem like a DIY project, we urge you to hire Champagne Reflections.
We can't tell you how many times we've been called upon into action after homeowners try pressure washing on their own. Using too much pressure or the wrong nozzle can cause damaged siding, water damage, broken windows, and injuries.
It's important to do it the right way with a trained team. Our experts in pressure washing:
Remove dirt and mildew from decks and fencing
Scour concrete for oil slicks, car spills, and grill mishaps
Restore your walkways to their original beauty
When your Woodinville home is in the market for a makeover, call the pros at Champagne Reflections to take care of all of your exterior needs.
---
Latest Project
Large Commercial Job in Woodinville, WA 98072
Cleaned 100+ windows inside and outside Help maintain your windows, so the dirt doesn't further damage the tracks. Continue to let pure sunlight pour in, which allows for a happier mood. Offer y […]
Cleaning With Pure Water System in Snohomish County, WA 98258
Cleaning 3rd story windows with waterfed pole using pure water (dries spot free and keeps us off ladders more frequently!) Help maintain your windows, so the dirt doesn't further damage the tracks […]