Pressure Washing Will Make Your Driveway, Walk Ways, And Patios Look Clean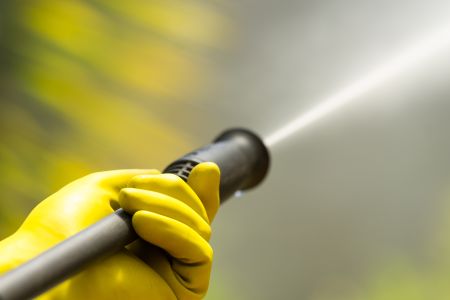 When winter is over, and your Everett home's exterior looks dull, drab, and dreary. We've got the solution, so let your pressure washing pros give your property the makeover it deserves.
With severe weather pounding our neighborhoods, gunk, grime, and dirt swirl and simmer in Snohomish while settling on the exterior of your house, windows, roof, and walkways. The good news is pressure washing by Champagne Reflections is a cost-effective and easy way to give your home the fresh look and sparkle it deserves.
Pressure washing is simply surface cleaning with water. It's this very service that continues to keep our loyal customer base coming back, which is why it's so important to hire a professional.
Pressure washing achieves many things for a homeowner:
It removes grime, dust, mud, chewing gum and dirt from hard-to-clean surfaces.
It removes mold and mildew that become dangerous to the health and welfare of your home and your family.
It can increase the value of your home by 10%.
Once you begin the process of pressure washing your home, you start to look at other items around the house that need attention.
When it's time to showcase your Everett home after winter, add additional curb appeal that only pressure washing can offer.
When you're sitting on your couch, finally relaxing, it's only then where you're able to focus on those dirty windows. Thankfully, Champagne Reflections is your one-stop-shop for window cleaning in Everett. Though tempted to do it yourself, leave your window washing to the pros.
We've found that water molecules are both positively and electrically charged, which means they tend to stick to things all by themselves, adding layers of grime and grit to your windows.
We have the exact tools and supplies necessary to keep your windows damage-free, and you safe as getting to those hard-to-reach places can be a challenge. Add our professional-grade, top quality detergents, cleaning agents, and window cleaning to the mix, and you've got a window cleaning service that is sure to be the envy of your block.
Clean windows mean:
Energy efficiency by allowing natural sunlight to pour in
Damage control by ridding glass of scratching and scarring
Money saved in maintenance instead of repairs