Champagne Reflections: Snohomish's Premier In Window Cleaning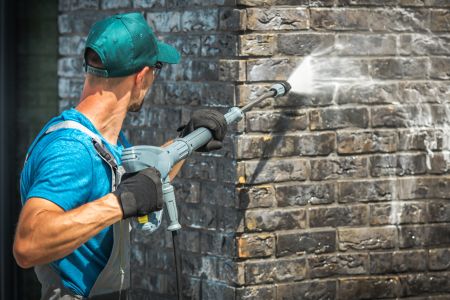 Curb appeal matters, so call on the window cleaning specialists at Champagne Reflections to raise your Snohomish home's curb appeal and value.
A frustrating DIY project can turn into an afternoon of relaxation when you call on the window cleaning experts at Champagne Reflections. Allow us to bring in our team of highly trained technicians who will get to those hard-to-reach, out-of-the-way, ladder-based window cleaning projects that can leave you hanging.
Call on our Snohomish window cleaning experts to:
Rid your window bases of sticky dirt, grime and gunk so you can open up the house and let the sunshine in
Clean and polish the screens and glass, leaving your windows scratch and grit-free
Get to those hard to reach places that only an expert can handle
Solar Panel Cleaning Lets the Sun Shine In
It's a known fact that solar panels keep your home heated and energy-efficient, but, unfortunately, they suffer the same consequences that windows do. Dirt, grime, and mold inhabit the panels making for compromised surface space.
A bigger concern is that solar panels are usually installed on the rooftop, making cleaning a challenge. The biggest mistake a Snohomish homeowner can do is climb on their roof to fix a problem. One false move and disaster can occur.
As important as it is to keep your solar panels clean and properly maintained, it's more important to hire the experts at Champagne Reflections to clean your solar panels properly. Our solar panel cleaning team:
Help keep the panel's energy-efficient and effective
Removes any foreign particles that may compromise solar panels working properly
Keeps the homeowner safe and on the ground by leaving the cleaning to the professionals
Remember, it's important to keep the inside of your Snohomish home clean and tidy, but your neighbors only see the outside, so make sure Champagne Reflections your first choice for exterior cleaning.
---
Latest Project
Skylight Cleaning in Snohomish, WA 98296
After pictures of a couple skylights we cleaned. Help maintain your windows, so the dirt doesn't further damage the tracks. Continue to let pure sunlight pour in, which allows for a happier mood. […]
Before and After Picture of Window in Mill Creek, Wa 98012
The difference a clean window makes to the look and beauty of your home. Help maintain your windows, so the dirt doesn't further damage the tracks. Continue to let pure sunlight pour in, which al […]