Protect Your Home From A Potential Fire Hazard With Dryer Vent Cleaning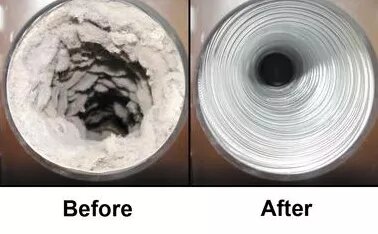 Doing a load of laundry is most likely part of your daily routine, and like most of us, you pay little attention to your dryer, but a clogged dryer vent can cost you money and possibly your home. Dryer vent cleaning services in Redmond have increased exponentially since home fires have been traced back to compromised ventilation.
Dryer maintenance requires more than simply cleaning the lint screen where fuzz accumulates in-between loads of laundry; the real concern is cleaning your dryer's vent, which can become a danger if not cleaned properly.
Enter Champagne Reflections. Not only are we the top-rated window cleaning and pressure washing company in Lake Stevens, but we're expertly trained in the business of dryer vent cleaning.
Why maintain your dryer vent? It's simple:
Safety first. A clogged dryer vent can start home fires
Cleaner laundry. If not serviced properly, your clothes begin to smell creating more work and costing you more money because you'll have to wash again
Carbon Monoxide can back up into your home causing illness and potential death
Every year there are more reports of Snohomish-based structure fires tracing back to clogged dryer vents. Highly flammable, lint from clothing, towels, and socks can pose a severe threat, and that is why dryer vent cleaning is a must, and in addition to posing a danger to your family, clogged dryer vents can cost you money.
If your dryer vent is clogged or blocked, it will have to run longer to thoroughly dry your laundry, which uses more energy and could cause your electric bills to increase.
Running your dryer with a dirty lint screen can use up to 30 percent more energy, so cleaning the lint filter between every cycle allows hot air to move efficiently through the dryer. This is why dryer vent cleaning saves you every time.
It's the very things we never think of that can also cause headaches. If dryer vents aren't cleaned regularly, they can:
Become an inviting home for rodents and birds to nest in your fluffy lint further clogging the flow of air
Continue to cause wear and tear on your over-taxed dryer by not heating efficiently and leaving clothes musty and moldy
Cause you to spend more money on electricity when you have to continually dry your clothes
Your safety is our number one priority, so take comfort in knowing that on regular visits to your home for our other cleaning services, our techs will make sure to remind you when it's time for the next dryer vent cleaning.
Give your dryer a break and allow it to cool down between cycles by allowing the hot, humid air from the previous cycle to escape. Then, put your family's safety first by making the call to Champagne Reflections to service your laundry room and dryer vent cleaning in Redmond. You won't be sorry.
---
Latest Project
Residential Window and Dryer Vent Cleaning in Snohomish County, WA 98252
The difference a clean window makes to the look and beauty of your home. Help maintain your windows, so the dirt doesn't further damage the tracks. Continue to let pure sunlight pour in, which al […]
Large Residential House Gutter, Window and Dryer Vent Cleaning in Marysville, WA 98271
Semi-annual Large Residential House Gutter, Window and Dryer Vent Cleaning Help maintain your windows, so the dirt doesn't further damage the tracks. Continue to let pure sunlight pour in, which […]