Champagne Reflections Is the Best-Rated Redmond Window Cleaning Specialists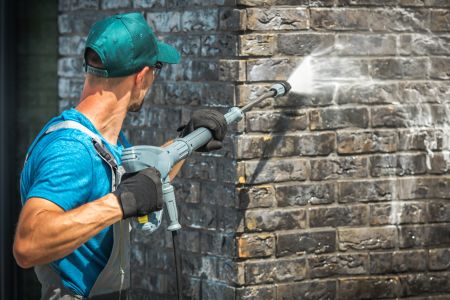 Remember when you bought your first house in Redmond and the real estate agent kept repeating the word curb appeal? That's because curb appeal is crucial in today's housing market, and one of the best ways to recapture your home's original glory is with exceptional window cleaning.
We've come a long way from removing screens, tossing them on the lawn, and spraying them down with a garden hose. The same goes for windows. No longer can we use newsprint and vinegar to remove the grit and grime from glass. Windows these days have become way more sophisticated and on some newer Redmond homes, and you may have as many as two dozen to clean.
Imagine wasting your weekend attempting to wash an entire household filled with windows. You can forget about that because the experts at Champagne Reflections have been window cleaning for so long, it's second nature. Our team will arrive ready to tackle the grit and grime Mother Nature has left behind. After a professional window cleaning, you'll find the results to be incredible. Our experts will:
Allow natural light back into your home which saves you money on your electric bill
Increase your property value and curb appeal with rejuvenated windows
Prevent further damage and expensive replacement by maintaining your window base
Your eyes won't believe that our specialists have been able to restore your Redmond home to its original charm. As good techs do, they'll also recommend some other suggestions to keep your residence in tip-top shape.
Gutter Cleaning Maintains Drainage and a Healthy Roof
If window cleaning is last on your list, then gutter cleaning is probably a close second, but just as crucial.
Clogged, damp gutters, overcrowded gutters can wreak havoc on your home and roof. Soft, mushy leaves and tangled twigs make great nests for carpenter ants, mosquitoes, and even rodents.
If these pests are making themselves at home in your gutters, there's a good chance they might try to burrow into cozier quarters inside your house. That's where our specialized team of gutter cleaning specialists comes in.
Safeguard your family and save your Redmond roof by calling the gutter cleaning pros at Champagne Reflections.
Winter storms are inevitable, bringing heavy snow, ice, and mud. Once melted, the debris from your roof runs off and finds its way to your gutters. If you're lucky, the water will melt and simply drain away. However, more often than not, dirt, debris, and leaves gather in your gutters, causing an overflow of runoff and mud that settles on your home's exterior and inside your window wells. A good gutter cleaning will:
Stop expensive water leaks from damaging the interior of your home
Improve drainage and remove water flow from pooling on your shingles
Prevent overweight gutters from collapsing around your roof
Shoo away pesky insects and rodents
You may need to clean your gutters multiple times per year if the weather and wind refuse to cooperate, but the good news is Champagne Reflections in Redmond is only a phone call away. Standing by to service your every exterior need, we are invested in the health of your home.