Your Local Window Cleaning Professional in Sultan, WA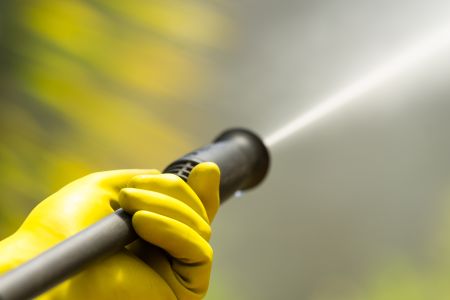 Pressure washing is all the rage these days and for good reason. Covering a wide variety of services from window washing to house washing, Sultan residents can call upon the experts at Champagne Reflections for the specialized service they need to keep the exteriors of their homes in prime condition.
Window cleaning is one of the more popular services we provide because windows covered in grime and grit are not only impossible to see out of, but compromise the curb appeal of an otherwise charming Sultan home.
Slapped with soot, windows tend to become catch-alls for the aftermath of inclement weather and powerful storms. Settling into the nooks and crannies of window sills and tracks, dirt collects and becomes an overall nuisance to clean.
That's where the experts at Champagne Reflections step in. Realizing how important it is to maintain your Sultan home's healthy exterior, we offer our loyal customers the best in gentle, low-Pressure soft washing technology with:
Enhanced curb appeal
Decreased utility bills
Increase resale value
Removal of bacterial infestation
Decreased allergens
Environmentally-friendly cleaning solutions
It's hard to imagine climbing up a ladder or building a scaffold to simply clean your windows. With the power behind our tools and machinery, our field team has been trained to use our equipment carefully and effectively.
Solar Panel Cleaning Puts Money Back into Your Pocket
We realize that solar panels are not only the wave of the future but a growing quadrant of our business. Therefore, we've dedicated a specific team to tend to the needs of solar panel cleaning.
Solar panels help you take advantage of the sun's energy and make the most of clean energy options. The panels work by collecting the rays of the sun and converting them into energy. The more light the panel is exposed to, the more energy it generates, which is why it's to keep the panels clean.
As sensitive as they are powerful, we've carefully designed a soft washing technique that not only cleans effectively but mitigates the dangers when climbing on rooftops.
Solar panel cleaning is crucial to Sultan homeowners well being and efficiency. Gritty solar panels can cause problems because:
The panels lose energy efficiency from dirt and grime build-up
The homeowners lose money because efficiency is compromised
Depending on the debris, it can cause permanent damage to the solar cells
Many people assume their solar cells will be cleaned naturally when it rains. Unfortunately, much like your vehicle or house windows, this is not the case. Rainwater is not clean water, and the dirt it leaves behind needs to be washed off. This is why the pros at Champagne Reflections and our gentle soft wash and detergent cleaning process will make all the difference to your bottom line.